Water Safety Tips
Signs can warn you of severe current or other dangers that could save your life!
Cowlitz County Dive Rescue to raffle off Seahawks helmet signed by QB Russell Wilson
The Dive Rescue team will be raffling off a signed Seahawks helmet that was donated to us. All proceeds will be used for training and equipment to help our divers continue to serve the local community.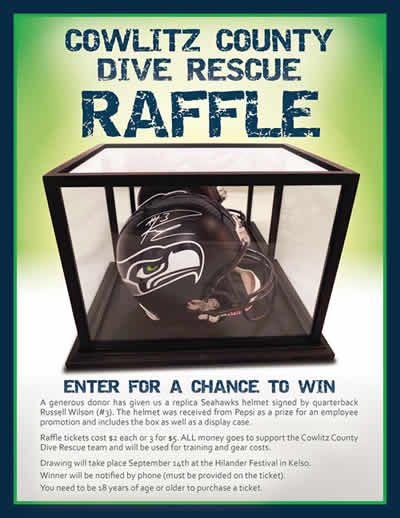 Tickets are $2 each or 3 for $5 and we will be selling the tickets at multiple locations this summer with the drawing to be held at the Hilander Festival on September 14th.
The first location we will be at is the National Night Out at Tam O'Shanter Park in Kelso.
Check back at our website or on our Facebook page for more locations!